Projects
Stolen Voices, Buried Secrets
ID: Investigation Discovery, series


Narrated in the voice of the victims themselves, this touching series gives voice to the victims and their families in a way not usually seen on television. Along with interviews from the investigators, family, and friends, we tell the story of a life cut all too short, and the determined work of the people who wouldn't rest until justice was served.
Click here to visit ID's website.
---
Nightmare Next Door
ID: Investigation Discovery, series


What happens when crime strikes behind the white picket fence? Interviews with investigators, prosecutors, family members, and neighbors piece together the twisting tale of a small-town murder, and the people who solved the crime.
---
Deadly Affairs
ID: Investigation Discovery, series


Best known for her turn as Erica Kane on the ABC soap All My Children, Susan Lucci is the host and narrator of this series featuring real-life stories of illicit office romances, love triangles, and adultery gone terribly wrong.
---
Evil Twins
ID: Investigation Discovery, series


Bad behavior comes in twos, with real life stories of twin relationships gone horribly wrong. From twins killing together, to killing each other, to killing separately, each harrowing story makes you wonder: when identical twins are both driven to kill...perhaps evil is sometimes born and not made.
---
Who The (Bleep) Did I Marry?
ID: Investigation Discovery, series


This series tells the stories of men and women who thought they knew who they married, until one day they uncovered secrets about their spouse that unraveled their entire lives.
Click here to visit ID's website.
---
Who the (Bleep)...?
ID: Investigation Discovery, series


A spin-off of the hit Who the (Bleep) Did I Marry?, this time people are fooled by anyone from siblings to friends to co-workers. How much do you know about the person sitting next to you?
---
Prison Wives
ID: Investigation Discovery, series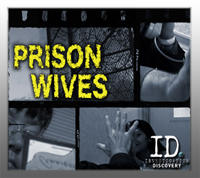 Each episode profiles the dramatic story of one woman who has fallen in love with and—for better or for worse, for richer, for poorer—married a prisoner behind bars. For these women, even the everyday is a struggle: weddings kept secret, appeals denied, the fight for conjugal visits, trouble with friends and family. Everyone deserves a second chance at love, but these wives take "forgiveness" to a whole new level.
Click to view photos of the production.
---
Conviction
MSNBC Originals, series


California State Prison Solano. In a place where any sign of weakness can get you killed, five murderers are about to bare their souls. For six months, we follow five inmates in a therapy group as they attempt to come to grips with their lives in prison, their hopes of getting out, and the truth of what led them to be here.
---
Will You Kill For Me: Charles Manson and His Followers
MSNBC Films, special


This two-hour docu-drama combines interviews, stock footage, and cinematic recreations to tell the story of Charles Manson's rise from poverty in rural West Virginia to his place as the nation's most infamous cult leader. Using words penned by Manson and two of his followers, Susan Atkins and Tex Watson, we get a unique first-person account of the events that led up to the night of the tragic 1969 murders.
---
Witness to Waco
MSNBC Films, special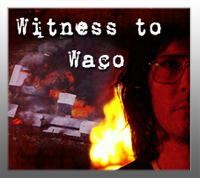 Some called David Koresh a gentle messiah, others maintain that he was a violent and deluded cult leader who led his followers to their death. Combining stock footage, dramatic recreations, and interviews with former followers, siege survivors, and ATF/FBI officers who were there, we explore one of the biggest tragedies in US law enforcement history.
---
Witness: The Kidnapping of Patty Hearst
MSNBC Films, special


Utilizing interviews, stock footage, dramatic recreations, first hand accounts of SLA members, and the trial testimony of Patty Hearst, we explore the question that continues to fascinate the country: Was Patty Hearst a kidnapping victim turned terrorist... or just a scared kid trying to survive at any cost?
---
Hunting a Serial Bomber
MSNBC Films, special


Eric Robert Rudolph, the 1996 Olympic bomber, was the subject of the largest domestic FBI manhunt in US history, evading capture in the woods of North Carolina for over five years. Using archival news footage, interviews with investigators and experts on the scene, as well as Eric Rudolph's own words, we reveal what drove Rudolph to kill, and what goes on inside the mind of a 'lone wolf' terrorist.
---
I Married The Beltway Sniper
MSNBC Films, special


On October 2, 2002, an innocent man was shot dead outside a bustling supermarket near Washington, D.C. Though police ruled it an isolated attack, it proved to be only the first in a series of 13 shootings that would terrorize the area in weeks to come. An interview with John Allen Muhammad's ex-wife forms the backbone of the story of a man who transformed from a happy father of three into a cold-blooded killer—taking a young boy along with him.
---
Inside the Criminal Mind
truTV, special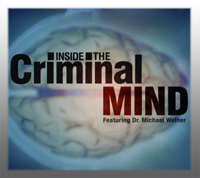 Renowned forensic psychiatrist Dr. Michael Welner takes us on a journey inside the minds of some of the most fascinating (and deadly) criminals alive today. The pilot episode explores the life and crimes of Joseph Paul Franklin, a hate-motivated serial killer most famous for the attempted murder of Larry Flint and the multiple bombings of Jewish Synagogues and Black Churches. Dr. Welner's gripping interview with Franklin forms the backbone of this riveting look inside the mind of a killer.
---
Forensics: You Decide
ID: Investigation Discovery, series


Sometimes the same set of evidence can tell two very different stories. This series delves deep into the forensics of criminal cases where two sets of experts must battle it out to find the truth. In the end, the jury gives its verdict: guilty or innocent... What did you decide?